EVENTS
TASTE OF BRIDGEPORT
Saturday, September 30 we will be pouring wines at the Terra Cotta Boutique. Come to Bridgeport for an amazing festival of food & wine & shopping, capped by a concert by Le Freak!!
SECOND SUNDAY PICNICS
Join us on the second Sunday of each month for our Second Sunday Picnic. Grab a chair on the porch or on the deck or sit at one of our many picnic tables and enjoy the day playing bocce ball, horseshoes, corn hole or one of our many other games while listening to live music from 2-5pm!! We also have plenty of blankets to lay out across the lawn. Feel free to bring a picnic basket of your favorite food or order one of our many cheese trays. Hang out and recharge your Sunday!! Wines by the tastings, by the glass and by the bottle. Come and Drink it!!
October 8 – 4 Girls Wood Fired Pizza will be bringing their delicious, artisanal pizzas to the winery! We've had their pizza and it's amazing! Pair your favorite OG Cellars wine with your new favorite pizza. Wash it all down with the delightful sounds of Richie Bates and guest, Eb Steward! They will be playing from 2-5! Also be sure to check out our Bocce Ball tournament info below!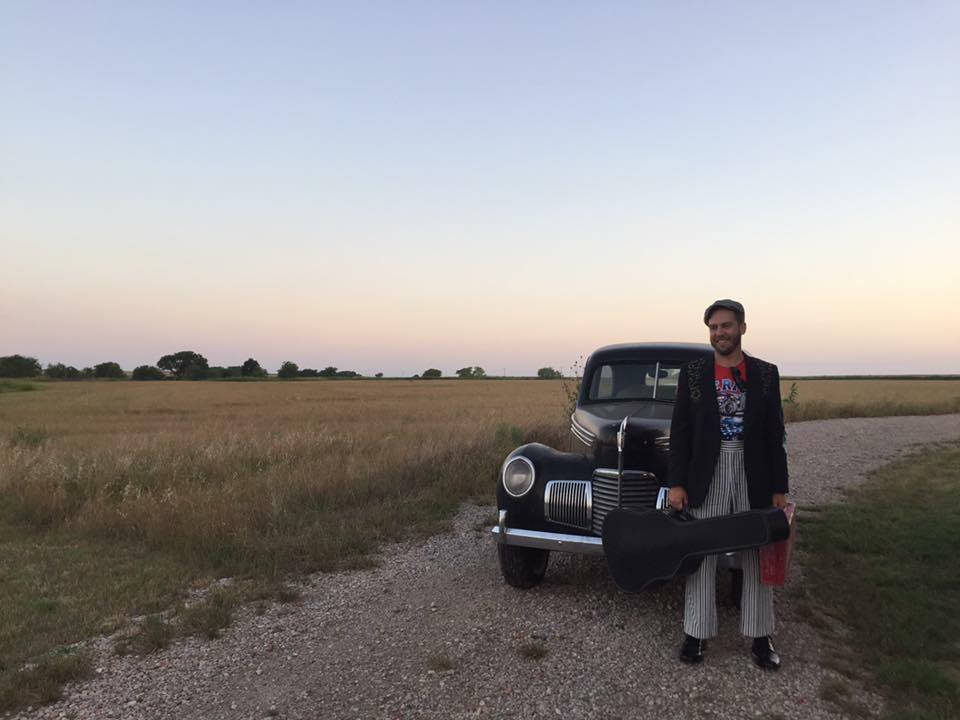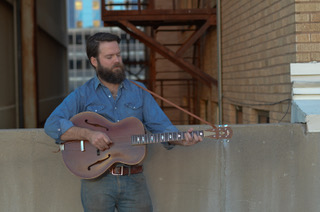 Wise County Bocce Ball Championship Tournament at OG Cellars
October 8th – 1 pm – 5 pm (during Second Sunday Picnic)
Minimum 2-Maximum 4 person teams
Entry Fee – $20/team
Maximum of 8 teams
Message us to sign up ASAP. Fee's collected at event.
1st/2nd place teams split pot 60/40
OFFICIAL RULES
TEAMS
1. A team on the court has 4 players maximum (2 stationed at each end of the court) with each player throwing 2 balls. Players are not allowed to switch ends during a game. A team may have one or more substitute (alternate) players on the team. (For mixed teams a team on the court consists of 2 women maximum and 2 men maximum at all times.)
2. A team may play a match if only 2 or 3 players are present, however, no player is permitted to throw more than 2 balls (a penalty of 2 balls per missing player). A team without at least two players present at the scheduled game start time forfeits the game with zero points and the opponent is awarded 12 points.
3. A team must have one player designated as the team captain. The team captain participates in the coin toss and assigns players to their position on the court for the match. The team captain may designate a player as an "end captain" for the end opposite that of the captain. Only the team captain or an end captain may go on the court for measurements.

PALLINO THROW
1. THE PALLINO (SMALL WHITE BALL) IS THE FIRST BALL PUT INTO PLAY, AND IS THROWN UNDERHAND FROM BEHIND THE POINTING FOUL LINE. THE PALLINO MAY BE BOUNCED OFF THE SIDEBOARDS.
2. THE PALLINO MUST END UP ACROSS THE CENTER LINE AND AT LEAST 12 INCHES AWAY FROM THE SIDEBOARDS OR BACKBOARD WITHOUT HITTING THE BACKBOARD. IF A THROWER FAILS TO DO THIS, THE THROW GOES TO OTHER TEAM.
3. ONCE PALLINO IS IN PLAY IT CAN BE KNOCKED ANYWHERE ON THE COURT EXCEPT BACK OVER THE CENTER LINE OR OUT OF THE COURT (FRAME ENDS, PLAY RESUMES AT OPPOSITE END, AND SAME TEAM THROWS THE PALLINO). 
BOCCE BALL THROWS
1. THE INITIAL PALLINO THROWER ALWAYS THROWS THE FIRST BOCCE BALL. ALL BALLS ARE THROWN UNDERHAND. IF THE FIRST BALL HITS THE BACKBOARD, THE BALL IS REMOVED AND THE TEAM THROWS AGAIN UNTIL THEY HAVE A BALL IN PLAY.
2. EACH SUCCEEDING BALL IS THROWN BY THE TEAM THAT DOES NOT HAVE THE BALL CLOSEST TO THE PALLINO. A TEAM'S BALL THAT TIES THE OPPONENTS CLOSEST BALL MUST THROW AGAIN. THE "IN" TEAM ONLY THROWS IF OPPONENTS HAVE THROWN ALL FOUR BALLS. TEAM MEMBERS CAN THROW IN ANY ORDER.
3. BALLS MAY BE BOUNCED OFF OR PLAYED AGAINST SIDEBOARDS.
4. A BALL HITTING THE BACKBOARD IS A DEAD BALL AND IS REMOVED FROM PLAY.
5. IF A PLAYER THROWS WRONG COLOR BALL, IT IS REPLACED WITH A CORRECT COLOR BALL AFTER THE BALL COMES TO REST.
6. IF A PLAYER THROWS WHEN THE OTHER TEAM SHOULD THROW OR THROWS MORE THAN 2 BALLS, THAT BALL IS REMOVED FROM PLAY.
FOUL LINES
PLAYERS MAY STEP ON BUT NOT OVER THE PROPER FOUL LINE BEFORE RELEASING THE PALLINO OR A BOCCE BALL. (TOE OF FOOT CAN NOT EXCEED THE WIDTH OF THE FOUL LINE MARK.) IF PLAYER DOES STEP OVER THE LINE, THE BALL WILL BE REMOVED.

SCORING
1. THE OFFICIAL SCORE FOR FRAME IS DETERMINED AFTER ALL 8 BALLS HAVE BEEN PLAYED AND MEASURED TO THE CAPTAINS' SATISFACTION. ONE POINT IS AWARDED FOR EACH BALL OF A TEAM THAT IS CLOSER TO THE PALLINO THAN THE OPPONENT'S CLOSEST BALL (1 TO 4 POINTS).
2. THE TEAM THAT SCORES IN THE LAST FRAME THROWS THE PALLINO IN THE NEXT FRAME AND PLAY CONTINUES AS ABOVE.
3. IF EACH TEAM'S CLOSEST BALLS ARE TIED, NO SCORE IS MADE AND PLAY CONTINUES AT THE OPPOSITE END WITH THE TEAM SCORING THE POINT(S) IN THE PREVIOUS FRAME DELIVERING THE PALLINO.
4. TEAMS IN THE QUALIFYING ROUNDS WILL PLAY TO 9 POINTS, AND MUST WIN BY 2 POINTS TO WIN THE GAME. All qualifying rounds will be limited to 25 minutes.
5. TEAMS IN THE CHAMPIONSHIP ROUND WILL PLAY TO 12 POINTS, AND MUST WIN BY 2 POINTS
SUNSET WATCHING PARTY
Once a month, we will be staying open late to share our beautiful sunsets with you!!  Relax on our patio or wine deck and enjoy our gorgeous sunset!!
more info to come…
WINERY NEWS
We will not ship any wines until the fall as it is now getting too hot to have our great wines on a delivery truck.  The next Wine Club Shipment will be end of October/first of November.
ACCOLADES
We are proud to announce that OG Cellars has been honored this year at three international wine competitions: Texsom IWC, Lone Star IWC & San Francisco IWC. We are ecstatic to announce that EVERY wine we have made has won a medal. On some of the biggest stages to boot!! Exciting times for our 8 month old winery!! ALL wines are made with 100% Texas grapes!
List of awards:
2015 Albariño – Silver Medal @ SFIWC & Silver Medal @ LSIWC
2015 Bianca Dolce – Silver Medal @ LSIWC
2015 Cabernet Sauvignon – Silver Medal @ LSIWC
2015 Cabernet Sauvignon Winemaker's Select – Bronze Medal @ Texsom
2014 Melange Rojo – Gold Medal @ LSIWC
2015 Tempranillo – Silver Medal @ Texsom & Bronze Medal @ SFIWC
2015 Tempranillo Winemaker's Select – Silver Medal @ LSIWC
2015 Viognier – Silver Medal @ LSIWC
VINEYARD NEWS
The vineyard has been planted!! Estate grown Syrah & Viognier is in our future!!  Thanks to all that helped.